How to Tell if Your Driving Lessons are Working for You
10 Dec 2020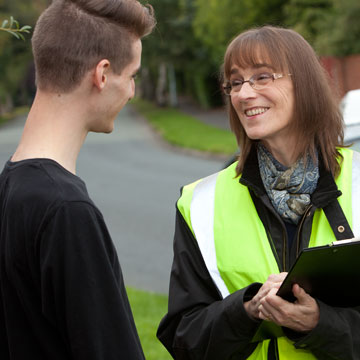 Learning to drive can be nerve-wracking but it should be fun and enjoyable in anticipation of getting your full driver's license and setting out on your own in your first car. At Beverly Slater our instructors are committed to making sure that each of our students has a positive experience when taking driving lessons in Cheadle Hulme, one of the areas we cover. However, it can be helpful to look out for the signs where your instructor might not be the right fit.
Could any of the following apply to you on your driving lessons?
My instructor criticises me
Constructive criticism is one thing and if you are making mistakes which could be dangerous or which could lead to you failing a driving test then we will certainly show you where you're going wrong and how to put it right. But we do this by using gentle, constructive methods which build your confidence and ensure you learn correctly.
What we would never do is shout at you. Any instructor worth their salt knows that shouting and criticising is never the most effective method for getting the best from a pupil. Our instructors know that patience is the key to good results.
Similarly, an instructor who tends to get stressed is probably not the best person to teach driving. An instructor should stay calm under pressure at all times.
Too much talking, not enough driving
You get behind the wheel of a car because you want to learn to drive but there are so many stories of instructors who spend far too much time on theory and not enough time on the road. If you feel that you're not progressing as quickly as you would like and getting no nearer to your goal of actually being able drive competently, it may be time to switch instructors.
Lack of interest and enthusiasm from an instructor
Most driving instructors do the job because they love driving and they love to teach. A driving instructor who can't seem to tear their eyes away from their mobile phone or who spends most of the time staring out of the window instead of supervising their pupil is an instructor who is not only useless but dangerous as well. Your instructor should also be happy to repeat certain driving manoeuvres which you may lack confidence in as many times as you need to get it right.
Not showing up or cutting lessons short
In many cases, students book a block of driving lessons in advance. If your instructor has taken your money but keeps cancelling lessons or not showing up, this is completely unacceptable. So is cutting lessons short. You have paid for their time, and they should be mindful of ensuring you get your money's worth.  If you believe your instructor is treating you badly in this regard, you can report them by visiting the government's website.
No feedback
Right from the start your driving instructor should make clear what you can expect including proper feedback after lessons and regular progress reports. And when you're confident that you're getting value for money you know you're with the right instructor.