How to Drive Safely in Ice and Snow
11 Jan 2021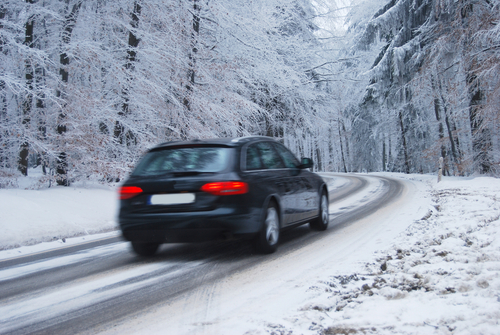 For many new drivers the thought of driving in icy or snowy conditions strikes terror into the heart but fear not because with the right Beverly Slater driving instructor by your side you will learn how to cope with winter conditions. Here are some tips on how to drive safely in icy weather conditions.
Lesson 1 – Be Prepared
Every motoring organisation will say that you must always be prepared for every eventuality whilst driving. Wear warm, non-restrictive clothing and footwear. If using your own vehicle for driving lessons have a blanket, shovel and flask of warm drink handy in case you get stuck for any length of time. Keep a burlap sack or old rug handy in case you get stuck in the snow; you can put this under the wheel to give tyres extra grip.
Before Setting Off
Make sure all mirrors and windows of your car are fully de-iced and cleared of snow. Ensure your windscreen washer jets are unblocked and all the exterior lights are working. Familiarise yourself with the heating and de-misting controls inside the car. Give yourself plenty of extra time to do this. Only set off when you have full clear vision through windows and mirrors. If you're learning in an automatic car pay attention to any instructions concerning your vehicle's recommended winter settings.
Driving on Snow or Ice
The key here is to do things more slowly and carefully; this means no hard accelerating or sudden braking as the car will fail to grip and may slide on ice. Pull away in second gear rather than first to avoid wheel spin and move off slowly.
Heavy braking, sudden gear changes or upward changes in speed may cause a loss of control so avoid these and remember that you'll need to gently apply the brake much sooner than you normally would when approaching a junction or crossroads.
When driving downhill, leave more room than usual between you and the vehicle in front and use a low gear to utilise the car's natural engine braking. If driving up a snowy incline allow the car in front of you some room to get out of the way; use a low gear and try to keep to a constant speed rather than accelerating to avoid having to stop part of the way up.
Driving in winter conditions is made much easier when you learn with an approved driving instructor because they are always prepared for whatever the weather throws at us and will be a calming and experienced presence to guide you through tricky conditions. Ensuring that you drive safely and happily.