Continuing Driving Lessons Safely During The Pandemic
19 Nov 2020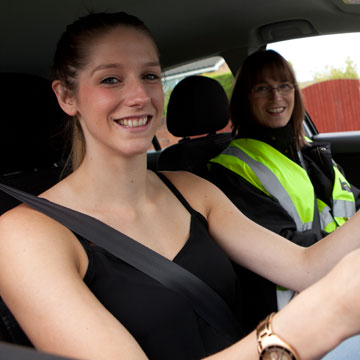 The restrictions we have faced as part of the UK Government's attempts to halt the spread of the coronavirus pandemic have caused many disruptions to both work and personal lives for many of us, including those who are taking driving lessons.
No doubt for many the lockdowns, which stopped driving instructors being able to offer driving lessons, has, whilst necessary, been a pain for students and instructors alike. For those of us who were about to take or book a driving test it has meant delays for this too, and the backlog to catch up will undoubtedly mean further disappointing delays.
Driving lessons in a pandemic
Here at Beverly Slater, we are excited to look beyond the current lockdown for the measures we believe will need to be in place once we reopen. We certainly know that going forward we must be prepared to make changes to the way we operate, once the current lockdown measures are eased.
Keep motivated
While we wait for lockdown to be over and lessons to resume, we can all use the time to refresh and improve our knowledge of the Highway Code, so that when we are back on the road we have a head start ready for our winter driving!
What do we have to look forward to and how will this impact on pupils and instructors?
Both instructors and students will need to make some important changes, one of which for the foreseeable future will likely be the requirement to wear masks and disposable gloves throughout driving lessons.
Instructors will require longer time between lessons as they will need to sanitise the area between students. To make our lessons run more smoothly, we will be asking that our students are ready on time and arrive with hands sanitised immediately before they get in the car. Having a hand sanitiser available to use throughout the lesson will likely become necessary too.
Where instructors have previously used the first part of a student lesson to take the previous student back home, it is likely that at least initially as lockdown restrictions are removed, this will no longer be permitted.
We also expect that it will be an ongoing requirement to be asked to comply with track and trace rules and to ensure that should a student or instructor feel unwell, lessons are cancelled to avoid potential exposure to others.
It won't be forever
While the restrictions can be frustrating for students and instructors alike, they will not last forever. While we're unable to provide the same great service we usually do at the moment, we're looking forward to being back on the road with both new and returning students soon.