3 Benefits of Lapsed Learner Driving Lessons
16 Mar 2021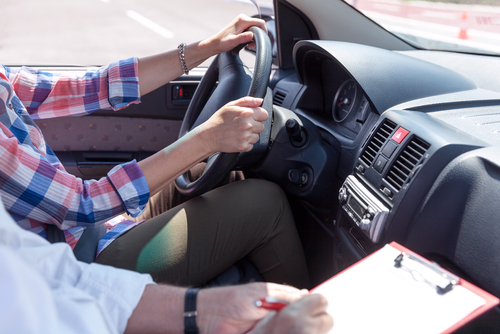 There are, unfortunately, many learner drivers who may begin taking lessons but for whatever reason stop before they have reached their test. There can be any number of reasons that they might become a lapsed learner. Perhaps finances are an issue, or time, or they perhaps don't feel they are ready to take to the road after all. When a lapsed learner decides that it is time to get back behind the wheel it can be a good idea to look for someone who will be able to offer them lapsed learner driving lessons. There are a number of reasons why lapsed learners can benefit from driving lessons that are specifically geared towards them rather than learner drivers. Here, we list just three.
Not starting driving lessons from scratch
Taking lapsed learner lessons means that your driving instructor will not have to go over some of the things that you have already covered. They may want to touch on the basics to check that you still remember things from a safety point of view, but there is no point them wasting your time going over everything you have already learnt.
Tailored help
A good driving instructor will be able to tailor your lessons more to your requirements. So, if there are some things that you struggled with when you first began learning to drive, let them know and they will be able to spend more time helping you with those aspects rather than going over the things that you are more comfortable with. This will help you to practice the things that you didn't feel that you had really understood fully first time round.
Feel confident
It may be that the reason your driving lessons lapsed in the first place is that you simply lacked confidence. If this was the case, then it is really important to boost your confidence so that you feel comfortable behind the wheel. Lapsed learner driving lessons will allow your instructor to help you boost your confidence by reinforcing all of the things that you are confident with and gaining confidence with the things that you are less certain about. Being more confident behind the wheel will give you a real boost in the skills that you do have and help you to learn more, and hopefully very soon you will be sitting your driving test and passing with flying colours.